This page will attempt to answer common questions regarding PBW Law Firm pllc and the services available to assist you. If you have additional questions about my company and working with me, feel free to phone my office or send an email (see Contact Info page).
While these questions are focused on how to decide whether to hire me to help you, the BLOG page will have lots of different information on legal procedures, legal topics, court cases, and a variety of other topics and information. There is also a search function to help you locate information that may be available.
Do I even need an attorney?

It depends on your circumstances, but an attorney is not always needed or appropriate. You should be able to call 3-5 attorneys and give a general description of your situation to get a general opinion of whether you need an attorney at all, need an attorney at that point, and what to look for to know you need an attorney. Many people are unsure if they even have a legal case that can be litigated or if the cost of time and money are worth the risks. Most good attorneys will give you 15 to 25 minutes to help determine if you have a legal case and if they want to work with you (be careful of those that require an in-person meeting and payment as the first step). While you cannot get detailed advice on the phone, you should get an idea if you want to take the next step of having a consultation meeting with an attorney.
Even if you have a legal situation needing a response, you may be able to resolve your case with the limited assistance of an attorney - and some times not having your attorney officially notify everyone of his involvement will allow a quicker resolution and agreement. Just be sure to review your position with your attorney so you can know all your options, understand consequences of your choices, and feel confident in your plan of negotiation. If official involvement of your attorney becomes necessary, then he will be up to speed and able to immediately assist you.
If you have been served with any legal summons, notice, order, or other legal documents you will want to immediately contact an attorney because there may be very short deadlines for you to respond. If you do not respond in time you could lose by default and the opposing party will get what they want. It is always better to seek the advice of an attorney sooner rather than later. If you contact an attorney before there is a problem, then he can help you avoid problems and headaches; if you contact him right when you think you have a legal issue, then he can help limit any damage.
What is the difference between limited and full represenation?
Limited Representation
I provide flexible services to meet your unique needs and encourage my clients to do as much themselves to save money and be more involved with their case. You can hire me for "limited" representation, which means I will provide what assistance you need but I will not officially be filing a notice of appearance or dealing with other people. I can assist you in knowing what to do, how to do it, creating letters or forms, and preparing you for negotiations or court hearings, but without disclosing our assistance or appearing at negotiations or in court to advocate for you.

With limited representation it is like a "ghost writer" where you get all the legal acumen, research, writing, advice, and instructions as you would with full representation, but at less cost than full representation. You can also advocate for yourself, but have all the knowledge and information you need to win. You can feel confident that you have not overlooked something and make sure your paperwork and arguments are complete, thorough, and aggressive while still representing yourself and reducing litigation costs.
Full Representation
However, many people wish to hire an attorney to become the advocate and fighter for their rights with the opposition knowing they are represented by someone who will not allow trickery or threats to control the outcome of the case. When you hire me for "full" representation I notify other relevant parties that I am your attorney and all legal communication goes through my office. I then perform all the tasks necessary to make sure the best case is prepared, write all the documents thoroughly advancing your case, and appear in court and settlement conferences to aggressively argue and voice your position.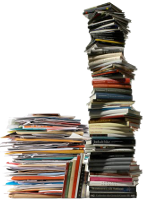 If you are the type of person who gets overwhelmed with research and paperwork, then you can either start with limited representation and advance to full representation or start with full representation. I remember law school and the first years of being an attorney and how complicated everything seemed (and how unclear many of the rules and requirements were), and I will help make sense of everything for you. After the emergency or feelings of being overwhelmed subside, then you can also reduce the level of services from full representation to limited representation. While the law and courts SHOULD be easily accessible to everyone, it often does not feel accessible without an attorney as a guide. Additionally, during the beginning of litigation emotions are fluctuating and chaotic so it is helpful to have an objective viewpoint on the issues and someone who can keep the tasks moving forward to get completed on time and done well.
With both options you are still in control of your case and make the major decisions and I can provide the unique services you require.
What are your rates, prices, and costs?
Legal matters and hiring an attorney can get expensive.
To get the best result, you have to accept the fact that it will cost you money and time. Although anyone can advocate without an attorney (called "pro se" representation) and most judges give breaks to and give indirect help to pro se parties (although they are not supposed to and some do not), everyone involved in litigation will benefit from some level of assistance from an attorney. You could spend hundreds of hours learning all you need to know, or hire an attorney who has already done this and can help you quickly.

Flat Fee: There are some services I provide that can be quoted as a flat fee, an amount determined at the start of working together to reach a definable and certain outcome. The services provided will be carefully described and the price is prohibited from increasing. Such matters include consultations, probate wills / powers of attorney / healthcare directives, guardianship petitions / reports, social security appeals, landlord-tenant contract review and opinion, and others by negotiation. I offer a 60 to 90 minute consultation for $100 to review paperwork, understand details of your case, and give you an opinion with options and recommended next steps.

Hourly Fee: You can hire me and pay just for the time you require for your legal matter. I work efficiently and quickly so my total bill is often 25% to 50% less than our opposition (known at trial by both attorneys submitting billings to request reimbursement from the other party). I charge on an hourly basis, using tenths (1/10th) of an hour increments (every 6 minutes). PBW Law Firm pllc charges $95 per hour for paralegal level work (whether performed by the legal assistant or the attorney) and $200 per hour for attorney level work. In some circumstances, and at my discretion, I may reduce the hourly rate for some time or not charge for some time (especially short phone calls). Some attorneys charge 15 minutes for everything including a 3 minute phone call so make sure to ask about billing practices.

Contingency Fee: The law and legal ethics do not allow a contingency fee in some types of legal matters, such as family law. However, some types of legal assistance are customarily done where the attorney only gets paid for his time if there is a recovery in the case (if the client gets something, then the attorney gets something). The attorney must hit the bull's-eye in order to get paid. These types of matters include personal injury, social security (contingent and capped), disability law, employment law, and civil rights violations or discrimination. Because contingency cases can be resolved at different levels with different amounts of attorney time involved, I offer contingency percentages starting as low as 20% for cases resolved prior to legal discovery or arbitration. However, there is often an initial flat fee for case review and investigation to make sure the case is viable. PBW Law Firm pllc offers many different levels of contingency fees depending on what level the case is resolved and the expected efforts of the attorney.

Costs: Washington legal ethics do not allow an attorney to pay the costs of litigation; the client must always be responsible for paying the costs. However, the attorney may advance the costs and be reimbursed from the final resolution of the case or by the client as the case progresses. The costs may include the following: court fees, costs of obtaining medical or other information, depositions, service fees (official delivery of documents to other persons), court reporters, investigators (private or court appointed), witness fees, transcript fees, expert fees, copying charges, postage charges, and other costs necessary for your case that will be discussed with you.

Deposits: In cases where the agreement is to provide services at an hourly fee there will often be a deposit required to start work. This is to make sure the initial phase of your case can be performed with no interruption based on failure of the client to pay the initial billing statements. An attorney has restrictions on when he can withdraw from a case once started so the deposit shows the client is serious about her case and understands the responsibility to pay the attorney. Deposits vary depending on the case and complexity of the help required. Deposits are secured in a special bank trust account and the funds still belong to the client so at any time the client wishes to terminate an attorney (any attorney) the client can pay for the work done and withdraw the remainder of the deposit.
How and when will you communicate with me?

If you are not a current client and you call or email my office, I will make every effort to contact you within the same business day but it may take 2 business days to respond to your contact. If you have an immediate court date or urgent issue, then make that clear when you talk to my assistant, in your voice message, or in your email - but if you do not speak to me, do not wait for me before handling your court date or urgent issue (I am not your attorney until after a working agreement is signed by us both).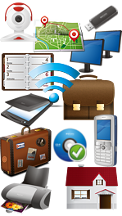 For existing clients, I embrace many forms of technology to be flexible to my clients' needs, goals, schedules, locations, and unique situations. I utilize devices such as cell phone, laptop computer, wifi, portable printer, portable scanner, video conference, interactive website, email, electronic documents, and portable memory (usb/cd). I offer flexible scheduling and often meet clients at their office, home, public place, or other place when possible (especially if the client has a disability making transportation difficult). Most legal work is done with a computer, on the phone, or in the courthouse. With technology we can make communicating more immediate and a lot less costly than multiple office meetings that can be time consuming, costly, and not as productive.
Where do you work?
My office is located in the city of Bremerton, Kitsap County, Washington State. However, I work in Kitsap County, Pierce County, Mason County, Jefferson County, Thurston County, and have worked in King County, Clark County, and Walla Walla County. I will consider cases in other Washington counties depending on the help needed; for limited representation I can assist anyone within Washington State. For full representation, on some types of cases I can work with clients in any part of Washington State. For Social Security cases I can work with people throughout the United States (my clients have been in multiple states, but I normally work with clients who live in Washington when they filed for social security or lived here when I was hired).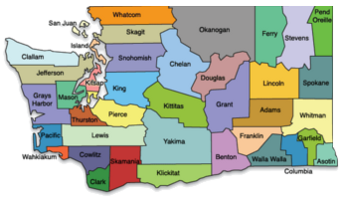 How do I choose an attorney?

This is a VERY good question. If you have not hired several attorneys previously (and thus have compared several attorneys), then you will likely not know you have a good or bad attorney until after you have spent your time and money - or worse until after a bad hearing and outcome. You should call and interview 3-5 attorneys and ask a lot of questions about their policies, practices, views, and general thoughts on the types of legal issues you have (detailed advice is not ethical until after being hired).
Check out my HOW TO CHOOSE AN ATTORNEY page for additional views on the different ways attorneys try to appear competent or get new clients. Remember that you can change attorneys at any time - you should first try to clearly communicate your issues and concerns with your current attorney to work out any problems, but if you need to change attorneys you can easily do so.
How do I get free help?
If you are lower income or struggling to afford the deposits most attorneys require, then you may want to start with limited representation (see question and answer above).
There are free online resources and free live assistance (in-person or on the phone) from certain programs for those who qualify. Please check out the RESOURCES page for more information.
For those who could afford an attorney with their income, savings, credit cards, family, or other means but do not want to pay an attorney, you can avail yourself of the resources page and try to contact attorneys for free advice. However, legal ethics prohibit attorneys from giving detailed advice until after they investigate all the relevant facts and perform legal research when needed; this normally is only done after being hired. You can often get some general advice through a free phone consultation for 15 minutes (my office provides this service), but do not expect detailed answers or to give a detailed accounting of your situation. Think of your request from an attorney similarly to you calling a doctor, an accountant, an architect, or other professional in a technical field for advice.